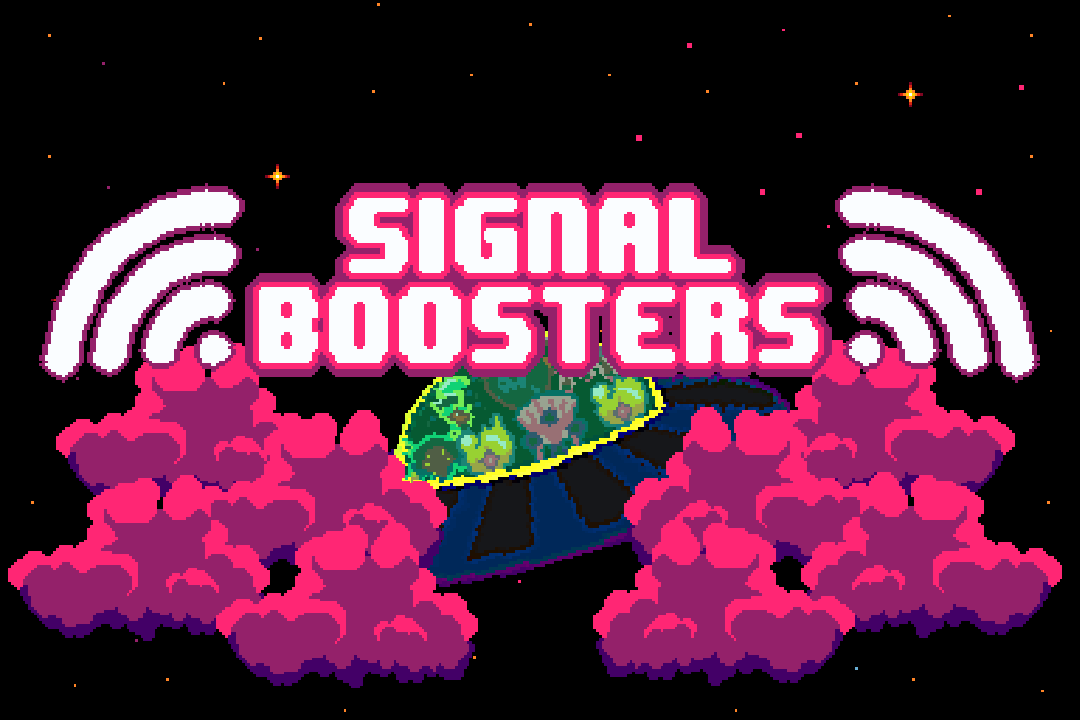 Signal Boosters
Ufo's have boosted off with your wifi!
Hop into your Grapple Ship and space out. Face the signal boosters head on and get your wifi back. BOOST. YOUR. SIGNAL!
The computers need wifi and the aliens have it! But not just any alien will do. The computer will show you what it needs.
A game made for Opera GX jam.
Comments
Log in with itch.io to leave a comment.
8/10 design 8/10 gameplay 8/10 sounds
Great Game !
original concept, fun to play and very polished. well done!